Our Complete Energy Efficient Basement Window System
Maximize the comfort and savings of your basement with our insulated windows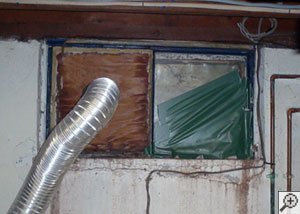 Why Upgrade Your Windows?
New basement windows will look better in your basement, create a more comfortable space, and save you a bundle on your energy bills.
Throughout the home, windows are one of the weakest points in terms of the building's overall energy efficiency. When compared to the walls they're built into, windows are thinner, lighter, and nowhere near as effective in maintaining your conditioned space.
Windows are unique in their ability to bring natural light into your home, while showcasing the beauty of the great outdoors. With basement windows, this is especially true -- they make the space feel less like a dungeon and more like part of your home.
Beautiful, Efficient Basement Windows
At Basement Systems, we make it a priority to ensure that your basement windows are as bright, long-lasting, and energy efficient as they can be.
Our windows, window wells, and egress windows are designed to maximize available light, protect your windows from outside influences, and save you as much money as possible on your home's utility bills.
Let our experts demonstrate how we can save you money
by upgrading your basement windows
Get a FREE Quote!
The quotes we provide for all basement improvements are free, and come with no obligation. Each quote includes a professional on-site inspection, a customized cost breakdown, and a free copy of our 88-page book! To learn more, contact us today for a free basement window upgrade quote! Our service area includes Lowell, Boston, Cambridge, as well as other areas in Greater Boston.
Upgrading Your Old Basement Windows
If you have old, ugly, drafty basement windows, and your window wells are also in bad condition, these two important features are probably doing more harm than good. Instead of protecting your basement from exterior conditions, they're allowing excess moisture, humidity and cold drafts to enter your basement, along with ants, termites and other pests.
Three Recommended Upgrades
Upgrade Your Basement Window Wells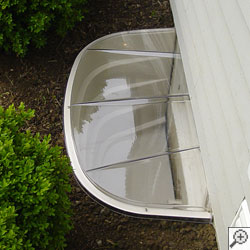 In cold climates, winter winds will beat against your basement windows, rapidly pulling heat away from your home. The cold wind can lead to serious energy losses, especially if you have single-paned steel windows.
By installing a basement window well with a clear plastic cover, you can hold back those cold winds, protecting your windows and saving you energy.
Covered window wells will also keep rain, snow, and debris out of your window wells. which can reduce leaks and eliminate an otherwise continuing maintenance issue. This also has the added benefit of preventing leaking through the basement windows.
Install New Energy Efficient Windows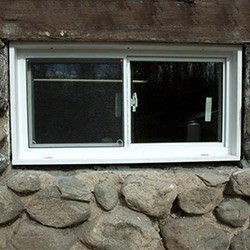 Old-fashioned basement windows typically have metal frames and single-pane glass. The metal rusts, detracting from your basement's appearance and also hindering window operation. Additionally, single-paned glass windows are exceptionally drafty, which wastes energy.
Instead of putting up with bad appearance, difficult operation and poor energy performance, it's smart to have us install new vinyl basement windows with insulated glass.
Our high-quality all-vinyl window frames will never rust or require painting. They'll always operate easily, and the insulated (double-pane) glass ensures excellent energy performance.
Install Covered Egress Window Wells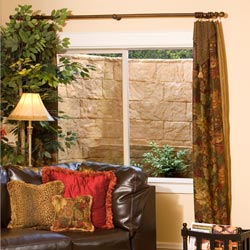 To make the most of a basement finishing project, you can have us enlarge a basement window opening and install an egress window and window well. This larger window brings in much more natural light and satisfies building code requirements for a basement bedroom.
Our egress windows feature rugged, no-maintenance vinyl frames that are easy to operate. Insulated glass ensures energy-efficient performance.
Our specially designed window wells offer the appearance of fine masonry with the strength and durability of heavy-duty composite construction. The one-piece design eliminates the potential for leaks and features a built-in step. A clear, polycarbonate cover keeps your window well clear of rain and debris.
We Install Long-Lasting, Energy Efficient Basement Window Systems!
Replacing your old, outdated basement windows with new, energy efficient ones is a great way to add comfort, value, and energy efficiency to your home. When the time comes to make the upgrade, Basement Systems has the long-lasting, beautiful solution you need.
Call or e-mail us today for a free basement window upgrade quote! Our quotes come with no obligation and include an on-site inspection and measurement, as well as our 89-page full-color basement waterproofing book.
We proudly serve the Greater Boston area, including Lowell, Boston, Cambridge and many areas nearby.
Looking for a price? Get a no cost, no obligation free estimate.